The wholesale brand of The McGowan Companies.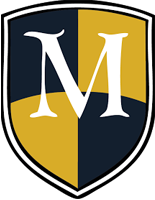 McGowan Risk Specialists (MRS) is a wholesale brokerage that focuses on the placement of all Professional Liability, Management Liability, Media/Technology, Environmental, Medical, and other Miscellaneous classes. We also specialize in Products Liability and other Special Risks; as well as P&C classes that can be purchased in conjunction with traditional Professional Liability Products.
McGowan Risk Specialists (MRS), formerly Professional Risk Placements, LLC (PRP).  The McGowan Companies purchased the assets of PRP on July 1st, 2013. Operating under the McGowan Risk Specialists brand, we are well positioned to service the Professional Liability and Special Risk needs of agencies throughout the Mid-Atlantic region.
MRS is one of The McGowan Companies (TMC); a family-controlled, conglomerate of insurance and financial service companies.